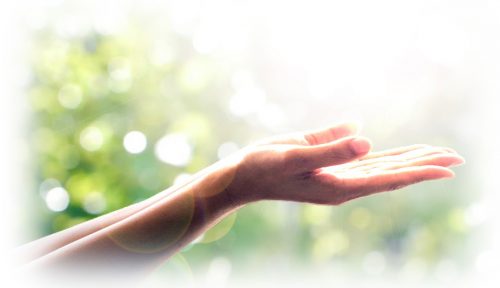 'Every now and then in life we are fortunate to stumble across someone very wise and special like Nikki. I reached out to Nikki for yoga therapy due to long covid. I found it enormously beneficial and I felt heard, accepted and understood''.
Alison
Psychotherapist, Mindfulness Trainer and Yoga Teacher
For further information watch a video introduction to YogaFocus
To find out more about Yoga Therapy listen to Nikki's radio interview on Health Radio UK


What is Yoga Therapy? 
Yoga Therapy is a compassionate based and holistic therapeutic intervention that supports and self-empowers a client to 'unravel' the causes behind their physical and or psychological health condition that has been causing suffering.
It uses a variety of yoga practises specific to a person's needs and draws on ancient Ayurvedic Science to tune into the natural processes of life, Nature and the True Self, to improve lifestyle management and return to good health and wellbeing.
Yoga therapy is well recognised in medical science as a valued part of the physical or psychological rehabilitation process due to its ability to relieve stress and tension in the mind and body, which is often the underlying cause of ill health.  It is also often used in pre-habilitation, as a complimentary therapy to relieve stress in preparation for medical interventions, such as surgery.  

Yoga therapy's efficacy is well supported by increasing Scientific Research evidence which contributes to the growing understanding and acceptance of its value as a therapeutic discipline.




One to Ones & Courses
An individual therapy session is ideal for someone who needs more support than a mainstream yoga class can offer.  Examples of health conditions that Yoga therapy can help you with include, but not exclusively, the following:
Mental Health Conditions
Depression
Anxiety
panic attacks
Obsessive compulsive disorder
Alcohol and substance misuse
Eating disorder
Trauma
Post Traumatic Stress Disorder (PTSD)
Grief and loss
Physical Health Conditions
Chronic Fatigue and Long Covid 
Back pain
Cancer
Autoimmune disease
Musculoskeletal condition
Neurological condition
Respiratory condition
Heart condition
Elderly condition
Or you may choose to use Yoga Therapy to help prevent an anticipated health condition from occurring, especially if it runs in the family.
What does a one-to-one session include:
Assessment of your current health condition and its impact on your daily life, at home and in the workplace.
Exploration of a variety of practises for example:

corrective breathing
postural realignment
mindful movements, gentle stretches and restorative postures
relaxations, meditations
mantras, mudras

A practise programme designed specific for your current health needs
Regular reviews according to your progress.
Sessions are usually in a block of six or sometimes as one only
To book a Yoga Therapy One-to-One, please email: Nikki@project1-u5a6u5qvpg.live-website.com
Yoga Therapy Classes 
Classes and groups are gentle and self-compassion based.  Each class will help to soothe and ease the mind and body and encourage healing specific functions and areas of the body that are in need.

Groups help to forge a sense of community where people can support and comfort each other and often help to deepen understanding of conditions through shared experiences.
To book a class, please email: Nikki@project1-u5a6u5qvpg.live-website.com
SUPERVISION
Nikki has 30 years of experience as a Supervisor, supporting many Health Professionals both privately and NHS staff in clinical settings. For most health professions, it is a requirement to have regular supervision to ensure the best quality of service for their clients.
Yoga Teachers need supervision both as an investment for their personal health but also for their continuing professional development (CPD) to keep their teachings fresh. In difficult times, yoga teachers can experience burn out from 'holding' their students and they often need to be held themselves by an experienced supervisor, who can skilfully guide them to regain their strength and re-balance in life.
Yoga Teachers are often presented with a student who is suffering from a chronic mental or physical health condition and can feel out of their depth as to how to support them. As the director of a Professional Training School in Yoga Therapy, Nikki is well experienced in guiding yoga teachers to further understand health conditions and how to best support their students.

A typical Supervision session:
During one-to-one supervision, yoga teachers will be given an opportunity to unravel any difficult experiences whether personal or concerning one of their students. They will have time to reflect on their thoughts, emotions and feelings that arise and will be held in a space that is both supportive, caring and compassionate.
Sessions: one hour or 45 minutes
one-to-ones – on line or in person (subject to Government guidelines)
groups – on-line or in person
For further information and bookings, please email: Nikki@project1-u5a6u5qvpg.live-website.com