"Nikki connects with the people she comes into contact with, you are not a client or a customer with Nikki, you are more than that. Nikki offers a truly personal method of using and teaching yoga".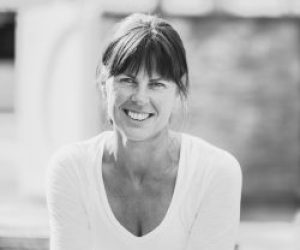 Namaste
I believe in the Ayurvedic principle that we have inherent natural resources within ourselves to help bring us back to a natural state of health, wellbeing and happiness. Nature is our guide, we know that after night there is day, after rain there is sun and after winter there is Spring. We need to trust the natural process of life, learn to accept the difficult times so we can grow and flourish on our life's journey. I specialise in the areas of mental health, trauma, cancer and chronic pain as well as a variety of other health conditions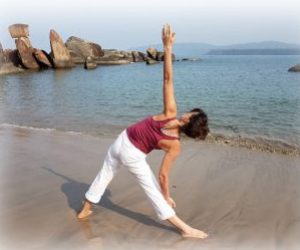 My background in Yoga, Yoga Therapy, Mindfulness and NHS Health includes:
Founder of a 2 year professional training school  in Yoga Therapy accredited by The British Council of Yoga Therapy and quality assured by The British Wheel of Yoga
Post graduate trainer for qualified and experienced yoga teachers wishing to enhance their teaching skills. Trainings include: Yoga for Mental Health; Foundations in Yoga Therapy, Yoga for Anxiety and Depression; Mindful Yoga; Yoga for Chronic Pain and many more......
Qualified yoga teacher since 1998 with British Wheel of Yoga
Founder of Yoga Focus in 1998
Yoga Therapist in NHS - variety of patient settings including mental health and physical health
Yoga Therapist for NHS Occupational Health Departments - supporting staff back to work
Yoga Teacher and Therapist for Asylum Seekers
Accredited Mindfulness of Health Consultant (registered with BAMBA), trained with Breathworks, specialists in pain and stress management
Mindfulness Consultant and Trainer for large GP practise Pre 2014 in NHS:
Lead Occupational Therapist in Discharge unit of 

Forensic Psychiatric Secure Services Hospital

Occupational Therapist for Elderly Conditions, Neurological conditions and within Social Services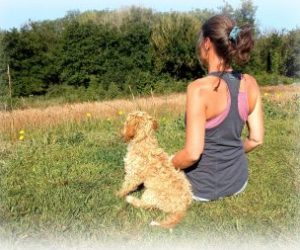 I have presented in person and via webinars, consulted and led workshops for a variety of companies and organisations which includes:
Worldwide Symposium, 'Wellness after Covid 19
The British Society of Lifestyle Medicine – GP and health professional annual conference and monthly seminars
Oxford Health NHS Trust – team building days for health professionals
Daylesford Organics – regular workshops and retreats
Facebook Marketing team (International) – team building
The Ditchley Park Foundation – 'The Future human' annual festival
Soho Farmhouse – regular workshops
Trainings
I have over 30 years of continuous training in UK, India, Europe which includes Tibetan Healing Dorje Yoga in Dharamsala, Bihar School of Yoga in Kerela, Sivananda, Kerela and Europe, Hatha Tantric Karnataka, Iyengar and Viniyoga in UK and Europe, as well as specialist trainings in Yoga for Cancer, Post graduation Pranayama, Yoga Therapy and Healing Chakras and many more……
And finally my personal Background
I spent my early adult life working and living in the mountains of New Zealand, France and Scotland where I developed a love of the natural world, wildlife and for sustainable living within local communities.
I began studying Health & Wellbeing in my mid twenties, finding everyday 'tools' for people to become happier, more connected to Nature, fulfilled and resilient. I continue to travel, walking and trekking to more primitive parts of the world, particularly India and the Himalayas, learning about other cultures and their simpler way of living.
I enjoy exploring my creative side in the form of music and dance, exploring somatic movements. I have performed for many years, in both African and Cuban Style bands as a percussionist and backing vocalist.
And finally, I am passionate about family life and community – I am a mum of three, now adult children, (as well as puppies, dogs and cats) and I am dedicated to living a simple yet more meaningful life.