"Atha yoganushasanam"
"Now is the time to practise yoga"
Patanjali's Yoga Sutra, chapter one, verse one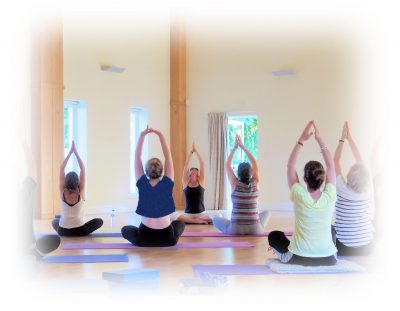 YOGA THERAPY ONE-TO-ONES
 CLASS TIMETABLE
(please see below)
RECORDED CLASSES 
If you miss a class or would like to do some extra classes in your own time please visit:
https://gumroad.com/nikkijackson24
 Restore, rebalance and rejuvenate your mind and body  
 I am using the Zoom live streaming platform.  To join, please see below and email me for Zoom codes:

IN PERSON and ON-LINE YOGA CLASS & YOGA THERAPY TIMETABLE
If needed, please feel free to use a 'dana' payment system on any class, which means pay what you feel you can, even if it is nothing right now
TIME

MONDAY

TUESDAY

WEDNESDAY

THURSDAY

FRIDAY

MORNINGS

11.30 -12.45
Restorative Yoga

Chadlington village hall and 
ON LINE

 

10-11am
Yoga Therapy class for chronic pain & stress
Chipping Norton Outpatient Department

 

11.45 – 1pm
Restorative Yoga 
Charlbury Memorial Hall
(mixed ability, suitable for everyone)
 

 

 

 

 

 

 

 

 AFTERNOONS

One to One Sessions – please email for booking

One to One sessions 

 

 One to One sessions

 One to One sessions

 One to One sessions

EVENINGS 

6.30- 7.45pm
Yoga Flows
Enstone Parish Hall
ON LINE option
Please email for zoom code

6-6.30pm: 
Mindful Meditations
ON LINE 
(open to all)
Please email for zoom code 

6-8pm
Yoga Therapy Teacher Training Seminars

 6-8pm
Yoga Therapy Teacher Training Seminars

 
For those finding themselves in financial difficulties due to coronavirus and those working in NHS and any other frontline occupations, please use a dana payment system which is give what you feel you can manage and if that is nothing then that's fine – I far rather you benefited from these classes than felt you couldn't afford them.  Otherwise, before each session, please send payment to:
Bank of Scotland:
Account: 06517590
Sort Code: 12-24-81
Name : YOGA FOCUS
YOGA WEEKEND WORKSHOPS
 Robin Lipsey, a wonderful and very experienced yoga teacher, runs monthly Saturday workshops at his Yoga Barn by the river, Wolvercote, Oxford, OX2 8PG. I teach there sometimes too. For more information, visit:  Yoga class and teacher in North Oxford by Robin Lipsey Yoga (oxfordyoga.org.uk) 
Om Mani Padme Hum
"Out of the mud, grows a beautiful flower…………we will grow from our sufferings".
Namaste,
Nikki
******************************************